18 OCTOBER 2017
.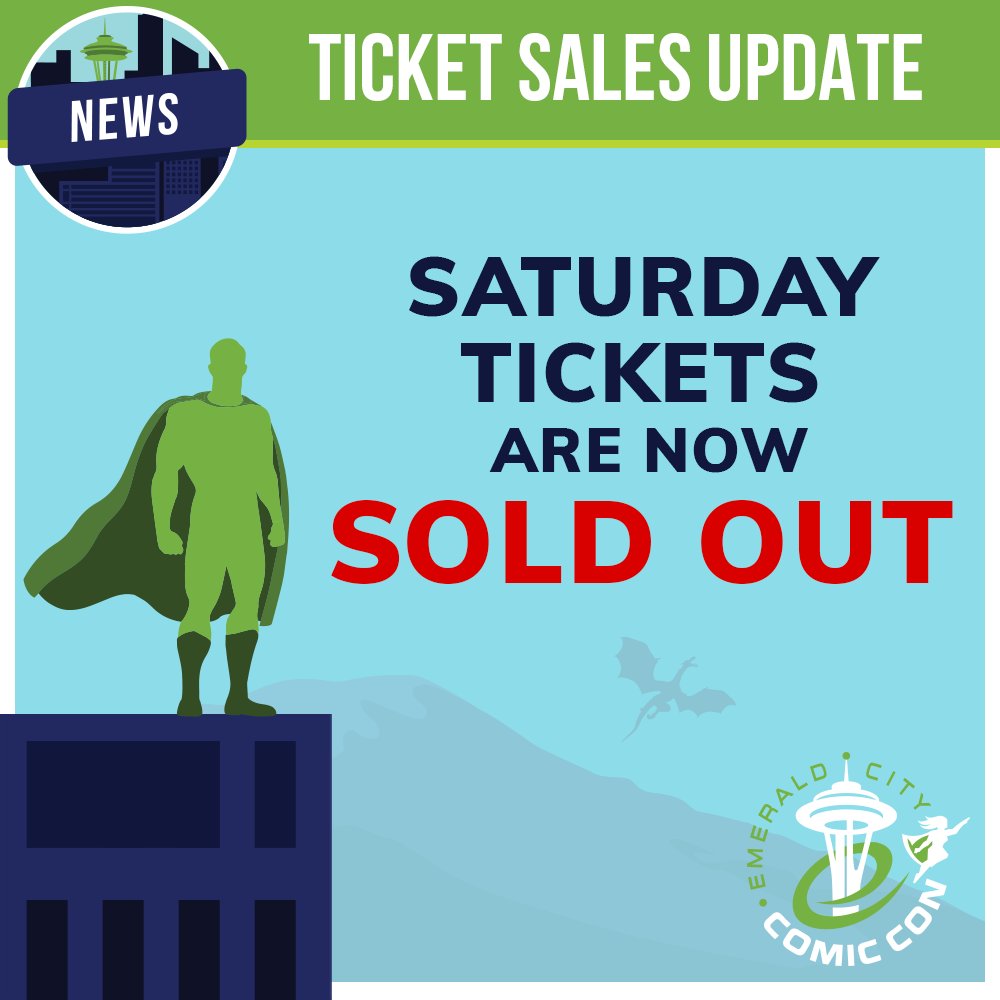 Because it is a Comicon par excellence, Emerald City sold out of Saturday tickets. This follows last year's pattern, where Saturday tix were gone after about a week - which means no one should be caught off guard.
Last week there was a fair amount of kvetching when 4-day tickets sold out in about 16 minutes. Dramatic nerds took to social media to wail they couldn't go to Emerald City now, it was so unfair, whyyyy - but there remained single day badges for all 4 days. The price difference: $30. And with Saturday tickets lingering for a week, it's fair to say that if you really wanted to go to Emerald City, you could.
And you still can.
Thursday, Friday and Sunday
are waiting for you to buy them. You can also try to win tickets in several ways:
Attend "special events" like this weekend's Treasure Your Chest benefit. It's hard to find a better way to spend Saturday night than nerding out and fighting breast cancer.
Join the Emerald City Comic Passport Club.This sounds like the most fun contest ever. Walk into one of 13 comic shops and start your passport; after collecting at least 9 stamps at different shops, you'll be eligible to win a pair of ECCC tickets. Not only does this provide you with an excellent excuse to buy more comic books, but even if you don't get the free tickets, you'll get an exclusive item at the Con.
In the meantime, you can get that ECCC feeling at
other events
- like next weekend's After Dark Halloween Happy Hour (I guess it's dark in Seattle from 5-8 pm) and the ECCC Harry Potter Scavenger Hunt. I know someone who went to the last Harry Potter hunt and she really liked it, FWIW.
So there you have it - the full, complete Emerald City experience is still possibly in reach. But even if you can't find, beg or win a Saturday/4-day ticket, you can still get 3 days - and that's nothing to sneeze at.